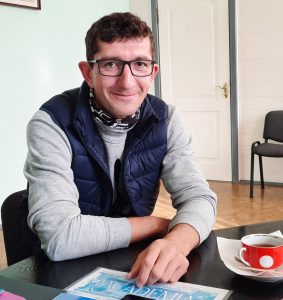 We are happy to announce that a medal for "Defence of the Hero-City Kharkiv" has been awarded to our alumnus Ivan Movchan.
We are looking forward to welcoming Ivan in his Alma Mater as he takes every chance to visit PUA.
Ivan Movchan is well-known in the academy and in our city, a prominent entrepreneur, an active participant of numerous projects and programmes in PUA, in particular, the Scholarship programme and a Day with an alumnus, a co-founder of a Ukrainian "Engineering-Automation-Machine building" cluster.
In the war time, he managed to relocate the company's production to the West of Ukraine where it continued working despite having been completely destroyed by the enemy's missile attacks.
A State award for active participation in the defense of Kharkiv is recognition of a decent Kharkiv resident and a great citizen.