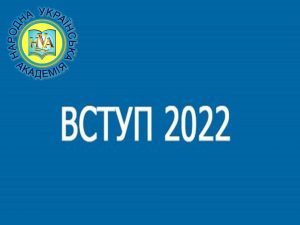 Today, autumn says goodbye to us with bright sunshine, as if hinting at pleasant events. And really they are. One of them is the completion of the 2022 entrance campaign. Complicated, long, multicoloured.
It tested not only the applicants' knowledge, but also their personal qualities - adaptability, flexibility, speed of decision-making, ability to concentrate in difficult conditions and many others. We are proud of everyone who has passed this life exam!!!
This entrance campaign showed the steady predominance of humanity, the value of knowledge, mutual aid and mutual understanding in society. It tested everyone: both admissions committees, and those who were forced to take on these functions during wartime, and professors who evaluated applicants. Congratulations! We coped with it! We have more than 160 new members of the NUA academic family.
And now it is important what is ahead. Actually for students it is a session!!! We believe that you will be successful, because you once again proved your ability to achieve the goal!