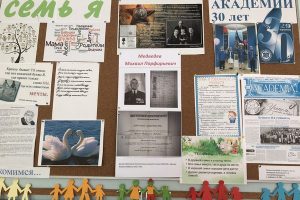 A lot of things have changed in the life, education, work of the whole society and PUA, in particular, since the war started. But the main things bringing us together, allowing to live and believe remain unchanged.
Among such fundamental things – PUA's traditions and values.
One of them is our annual university contest MY FAMILY HISTORY, which is taking place this year as usual.
The major objective of the event is to shape respect and get to know the family history, and through its prism, the history of the city, the country, the university.
The competition is held by the university, but the topic is personal, what we know of our own roots, the family genealogy.
Since the contest was initiated 20 years ago, a lot of interesting researches have been done, amazing discoveries have been done, numerous family trees have been depicted. All of them are carefully preserved in the families of the contest participants and in the PUA history museum.
Think whether you know your family history.
Maybe, it is high time to start researching and preserving it?
We invite you to participate in our contest.
And, of course, you can always rely on our help.