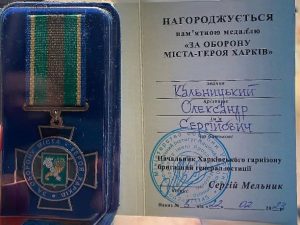 Congratulations to O. Kalnytskyi, a graduate of the Faculty of Economics and Business Administration, with the award - the medal "For the defense of the hero city of Kharkiv"!
This is Olexander's second award. The first was the medal "For service to the Ukrainian people" last summer.
So proud!
Bringing peace together!