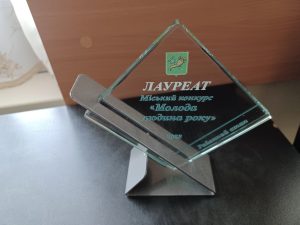 The best representatives of the youth of the Kyiv district of Kharkiv were awarded with diplomas and awards.
Among the winners of the city competition "Young Person of the Year 2023" are two representatives of the People's Ukrainian Academy: Dmytro Ivanov, an 11th grade student of the Specialized Economic and Law School, and Oleksandra Dzirgun (Rudetska), a graduate of Kharkiv Humanitarian University (Faculty of Business Management), and a representative of the Charitable Foundation "Good Deeds Together".
Congratulations! We stand by you!