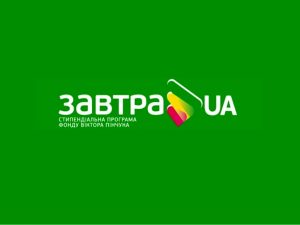 We follow our traditions. We have a new Victory in all-national scholarship program for the support of talented youth Tomorrow UA. of Victor Pinchuk fund.
The scholarship 2023 was received by the fifth year student of Social Management Department Kateryna Dmytrenko. Amazing Success. Our Congratulations to Kateryna and her scientific supervisor prof. Mykhaylyova.
It is important to mention, that among the winners of the 2023 contest there were 54 students, that represent 34 higher educational institutions of Ukraine, among them there were 4 students, that represent Kharkiv Higher Educational Institutions.
Excellent result and gratitude.
At the final stage PUA was represented by 3 students: Novikova A., (SM-3), Khomenko A. (SM -4), Yakunina A. (RP -3).
New victories are soon to happen!