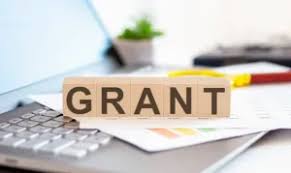 The PUA plays a crucial role in ensuring the development of educational institutions during the war, not just survival. One of the major challenges is searching for additional funds to sustain the Academy amidst the difficulties of martial law.
The current budget of the PUA includes grants from different charitable organizations and foundations that offer competitive support. We are pleased to announce that our "Academy" Fund has recently signed an agreement to implement another grant which will aid the de-occupied territories in the Kharkiv region.
The "Nashe Podillia" non-governmental organization is regulated by project No. NED-2022-0949/1, it aims to support Ukrainian civil society and volunteer initiatives. This project is carried out in partnership with the Foundation "Education for Democracy" based in Warsaw, Poland, and receives financial assistance from the National Endowment for Democracy. The organization is offering a grant to support schoolchildren in the Chkaliv hromada of the Chuguyiv region, where the lyceum, which is our partner, is located. The project will involve not only the psychological service and the "Academy" Fund but also the teachers and students of the Academy.