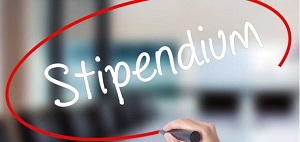 The Academy has been implementing its Scholarship Program for five years already: the best applicants are entitled to free education on KhUH "PUA" bachelor's degree programs (for four years). This project is funded by our alumni.
The program continues, even despite the state of war. The first three scholarship holders have already been selected. They are the graduates of the Kharkiv Regional Specialized Boarding School "Obdarovanist": Mariia Shevtsova and Oleksii Artiukhovskyi have chosen the Business Economics and its Legal Support Program, whereas Anastasiia Oleinik has decided to pursue her degree in the Social and Psychological Support of Human Resource Management Program.
Always looking out for gifted and persistent applicants.