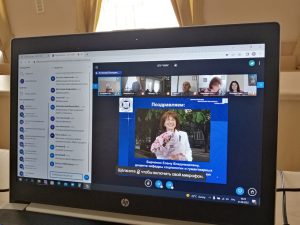 The thirty-second academic year of the Academy in this difficult time began with a meeting of the staff of KhSU "NUA", at which the results of the previous academic year were summed up, the best departments, as well as employees, students and schoolchildren were named.
During the meeting, there was presented information about the activities of the Academy, main achievements and difficulties, tasks and prospects.
More than a hundred people from different countries and nooks of Ukraine heard how in their native Kharkiv they united their efforts for victory, how the work of preserving and restoring the Academy was going, how graduates and students helped, how employees took part in this process.
The rector outlined the tasks for the next academic year, highlighted the main directions, the implementation of which will contribute to the formation of competitive graduates and bring them closer to victory!