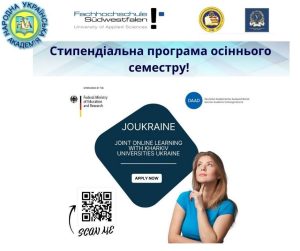 Since the beginning of March, the academy has been working a lot on supporting students after February 24, 2022.
Thanks to the efforts of the PUA administration, professors of the University of Westphalia, and the University of Karlsruhe (Germany), 15 students who went to Western Europe began their study at PUA partner universities in Germany since early April 2022.
In summer, thanks to the Erasmus+ program, we got a proposal to extend our cooperation for another term. But one more important task for us was to support the students left in Kharkiv, in Ukraine. And now, another DAAD scholarship support program has been launched for them. Today we have 21 scholarship holders! Congratulations! We take care of everyone!