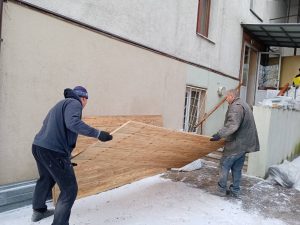 Practically every day, together with partners, friends, graduates, step by step, the academy helps those who teach and learn, those who protect the country.
During the week, teachers and staff have received help with construction materials (where there was an urgent need) and detergents.
PUA is grateful to those who have joined forces with it and provide an opportunity to support people: the international charity fund "Restore Ukraine".
Now we help the Territorial Defense brigade - we are solving the issue of providing fuel for generators.